Inner peace: a mind-body experience
It's not enough to affirm yourself to inner peace. You have to experience it in the physiology. The deep restfulness experienced during TM relaxes the body and allows it to release stress and built-up fatigue. When your nervous system is less tense, you can react more calmly to problems that arise.
Inner peace is easy
By adding the calming experience of Transcendental Meditation to your daily routine, inner peace grows easily. The natural tendency of the mind is to go in the direction of more happiness and peace. When practising TM, this process happens naturally and automatically. Studies have found that Transcendental Meditation reduces anxiety, depression, and even symptoms of post-traumatic stress disorder.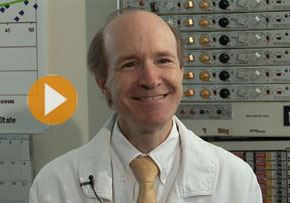 Dr Fred Travis, Director, Center for Brain, Consciousness and Cognition: "The Transcending Brain" (6 mins)